The Hoot: News from the Butler Children's Literature Center, August 2016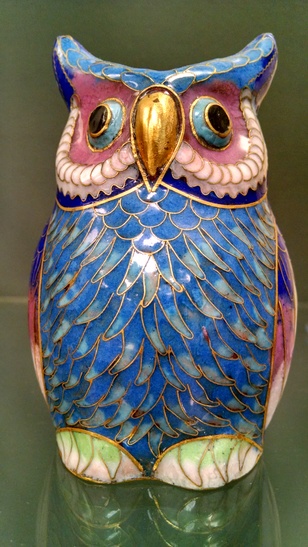 The wise owls at the Butler Center are beginning to stir from our summer torpor to get ready for an exciting fall 2016 semester
.
Butler Center hours and Book Banter dates and topics have been set, and we're embarking on some ambitious projects.Fall open hoursin the Butler Center begin August 29: 1-6 Monday through Thursday; 1-4 Friday. And, of course, by arrangement.You can keep up with the latest Butler Center news and announcements via the
Butler's Pantry
and our social media (
Facebook
and
Twitter
).Whoo hooooooo…….
---
Butler Book Banter (B3) Fall 2016 Schedule
Stay tuned for specific title announcements (feel free to suggest some!). We look forward to another season of book discussion and fellowship!
Wednesday, September 21, 6-7 p.m.  | Exploring Farms and Food
Where and how do we get our food? (hint: farmers' market treats may be in the offing)
Wednesday, October 26, 6-7 p.m. | Spooky YA
A reprise of last year's popular October topic!
Wednesday, November 16, 6-7 p.m | Fighting for Rights: Informational Books Exploring Individuals or Groups Fighting for Human, Civil, and Animal Rights
We thought about "books about elections or the Presidency," but we didn't want to scare everyone away with something even more frightening than spooky YA.

---
Butler Center Participates in Summer Literacy Academy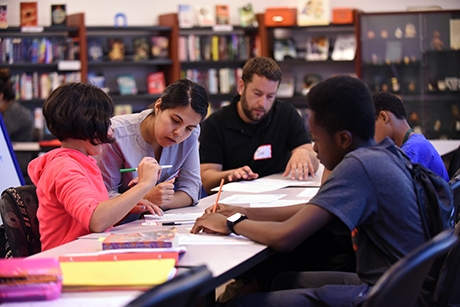 Dominican's School of Education runs a Summer Literacy Institute every year for area youth, during which graduate students pursuing reading specialist endorsements work with students in second through eighth grade to enhance these students' research, writing, reading, and presentation skills. The Butler Center is pleased to serve as one of the locations for this important work; we're not impartial, but we can't think of a better setting! Read more here.

---
Just What Do We Have in Here, Anyway?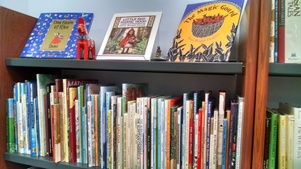 We've got some gems here in the Butler Center. The trouble is, not many people know they're here! In addition to our rotating examination collection, we have a number of historically-significant collections, most notably the Ellin Greene Storytelling Collection and the Effie Lee Morris Collection of African American Books.
This fall, we are embarking on an ambitious project to offer access to these collections via Dominican's Rebecca Crown Library catalog. They'll still be non-circulating, but now at least students, faculty, and others will know just what it is we keep in this beautiful space. A project of this scope (2000+ titles) and nature takes a village to implement; we'll be working on this with the help of Dr. Karen Snow, GSLIS assistant professor; Heather Parisi, Crown tech services librarian, and Krystal Baker, doctoral student. The timing is fortuitous; Dr. Janice M. Del Negro will be on sabbatical for the fall 2016 semester, working on a project to develop online content that supports the resources in the Greene Collection, including links to public-domain recordings (video and/or audio) of the collection's stories. We hope by the end of the year to have greatly enhanced the use of our very significant resources and make them more widely available.
---
The Butler Center is located in the Rebecca Crown Library, room 214, on Dominican's main campus at 7900 W. Division Street in River Forest, Illinois. Directions and a campus map are available here.We hope you'll want to visit us, or join us for an event, and stay tuned about our news and upcoming events. Please contact me with any questions you have. I look forward to seeing you soon!
Diane Foote
Assistant Dean and Curator, Butler Children's Literature Center
Dominican University GSLIS
gslis.dom.edu
butlerspantry.org
butler@dom.edu