---
May 2016
The Hoot: News from the Butler Children's Literature Center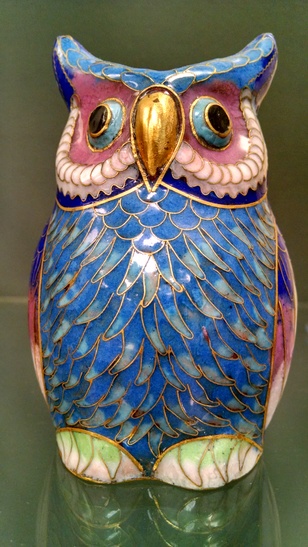 We hope you like our new name for this e-communication:
The Hoot!
We chose this name in keeping with our adoption of the owl as the Butler Center's visual and inspirational image, thanks to Effie Lee Morris who identified the child reader as the "fourth owl."
Read more about that here
.May, while in the Chicago area is still rainy and cold, actually represents the start of the summer semester here on campus. Summer open hours in the Butler Center are 1-6 Monday through Wednesday, and 1-4 Thursday and Friday. Come see us and explore our collections of books AND owls!
---
Butler Book Banter (B3): Graphic Novels
Join us in the Butler Center on Wednesday, May 18 from 6:00-7:00 to discuss this selection of graphic novels, when we'll welcome Keary Bramwell, youth collection librarian at Mount Prospect Public Library, as our guest moderator.
Graphic novels are more popular than ever! We could probably run Butler Book Banters weekly, all year round, to have enough time to really discuss all the fabulous selections out there (hmmm…..). Fiction, nonfiction, books for kids, books for teens, fantasy, history, and then some; pretty much any genre you can think of is now available in a graphic or comic format.
This is great news for kids who may not learn to read in the traditional way but who gravitate toward this highly-visual medium; not such great news for people who think all kids need to learn to read in the same old way. Frankly, it's great news for anyone who loves excellent text, excellent art, and excellent interplay between the two.
Baba Yaga's Assistant by Marika McCoola, illus. by Emily Carroll (Candlewick, 2015)
Child Soldier by Michel Chikwanine and Jessica Dee Humphreys, illus. by Claudia Davila (Kids Can, 2015)
Honor Girl by Maggie Thrash (Candlewick, 2015)
Only Child by Guojing (Schwartz & Wade, 2015)
---
Holly Black to Deliver 2017 Butler Lecture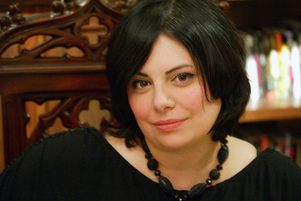 Save the date! Holly Black, author of the
Spiderwick Chronicles
series, Newbery Honor Book
Doll Bones
,
The Darkest Part of the Forest
, and many more novels and graphic novels for kids and teens will deliver the 2017 Butler Lecture on March 16, 2017. The Lecture is free and open to the public, with registration required. It will take place at 6:00 p.m. and will be followed by a reception and booksigning. Registration will open in the fall.
---
The Butler Center is located in the Rebecca Crown Library, room 214, on Dominican's main campus at 7900 W. Division Street in River Forest, Illinois. Directions and a campus map are available here.We hope you'll want to visit us, or join us for an event, and stay tuned about our news and upcoming events. Please contact me with any questions you have. I look forward to seeing you soon!
Diane Foote
Assistant Dean and Curator, Butler Children's Literature Center
Dominican University GSLIS
gslis.dom.edu
butlerspantry.org
butler@dom.edu