The Hoot: News from the Butler Children's Literature Center, Sept. 2016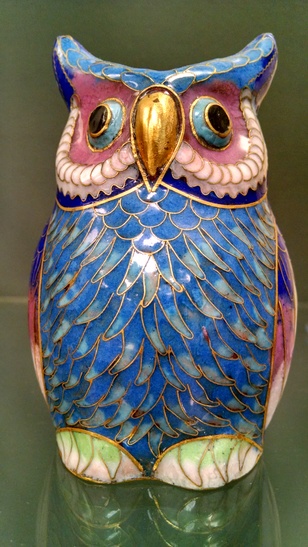 The fall semester is under way, and so are Butler Center activities! Read below to learn more about our participation in the Big Read series of events community-wide; our list of titles for the first B3 of the school year, and for those of you who like to plan ahead, the date of our annual holiday book sale.You can keep up with the latest Butler Center news and announcements via the
Butler's Pantry
and our social media (
Facebook
and
Twitter
).
Whoo hooooooo…….
---
Butler Book Banter (B3) September 21 Titles
From classic picture books such as Lois Ehlert's Eating the Alphabet (Harcourt, 1989) and Growing Vegetable Soup (Harcourt, 1987) and Elisha Cooper's Farm (Orchard, 2010) to more contemporary middle-grade fiction such as Return to Sender by Julia Alvarez (Knopf, 2009) and informational books including the young readers' edition of The Omnivore's Dilemma by Michael Pollan (Dial, 2015), food and where it comes from has been a perennial topic in children's lit.
Fall season is harvest time, and for our first B3 of the year we'll focus on food, farms, and farmers' markets. There is a full crop of newly-published foodie books this year, and we'll focus on these:
Board books: Edible Colors and Edible Numbers, both by Jennifer Vogel Bass (Roaring Brook, 2016)
Picture books: Grow! Raise! Catch! How We Get Our Food by Shelly Rotner (Holiday House, 2016); On the Farm, at the Market by G. Brian Karas (Holt, 2016); and Sleep Tight Farm by Eugenie Doyle, illus. by Becca Stadtlander (Chronicle, 2016)
Informational: The Story of Seeds by Nancy F. Castaldo (Houghton Mifflin Harcourt, 2016)
Whether you've read all, some, or none, please join us in the Butler Center to talk about kids books about food, and enjoy some farmers' market treats. We'll have the food and, um, books out at 5:30 for perusal and partaking.
Wednesday, October 26, 6-7 p.m. | Spooky YA
A reprise of last year's popular October topic!
Wednesday, November 16, 6-7 p.m | Fighting for Rights: Informational Books Exploring Individuals or Groups Fighting for Human, Civil, and Animal Rights
We thought about "books about elections or the Presidency," but we didn't want to scare everyone away with something even more frightening than spooky YA.
---
The "Big Read" Bibliography: Immigration-Themed Books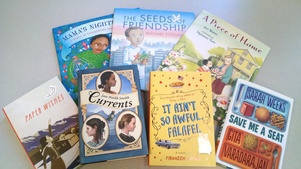 "The Big Read"
is a series of events taking place across the community during the months of September and October. Spearheaded by the Oak Park Public Library, which is partnering with Dominican University, Berwyn Public Library, River Forest Public Library, Forest Park Public Library, and Maywood Public Library, the initiative is supported by an NEA grant and features book discussions, film screenings, family and children's events, musical concerts, and much more. The theme for this year's "Big Read" is
Into the Beautiful North
by Luis Alberto Urrea; all programming is inspired by this novel featuring the character Nayeli, who at 19 finds herself on a quest to bring back her father and other men to repopulate her small Mexican village after watching the American movie 
The Magnificent Seven
. Urrea himself will be speaking at Dominican University on September 28. The Butler Center has contributed a
bibliography of recommended, recently-published children's books on the topic of immigration
, which will be available in print at the various events, and
electronically here
. Many thanks to graduate assistants Hal Patnott and Alena Rivers for compiling these titles.
---
Oh, the Weather Outside Is Frightful….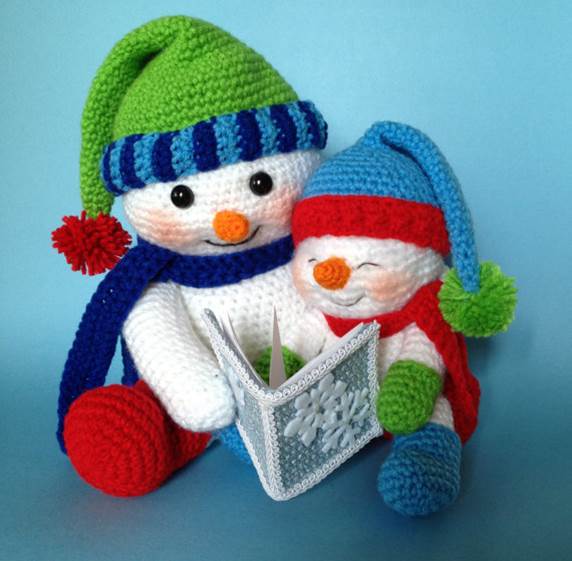 Wait! No, it's not. It's beautiful fall right now.
But sooner than we realize, winter will be upon us. For those of you who like to plan ahead, please mark your calendars for the annual Butler Book Sale, scheduled to take place this year on December 7 from 10:00 a.m. to 6:00 p.m. Join us for cider, cookies, book recommendations, and of course….discounted, almost-new kids' books!
---
The Butler Center is located in the Rebecca Crown Library, room 214, on Dominican's main campus at 7900 W. Division Street in River Forest, Illinois. Directions and a campus map are available
here
.We hope you'll want to visit us, or join us for an event, and stay tuned about our news and upcoming events. Please contact me with any questions you have. I look forward to seeing you soon!
Diane Foote
Assistant Dean and Curator, Butler Children's Literature Center
Dominican University GSLIS
gslis.dom.edu
butlerspantry.org
butler@dom.edu