The Hoot: News from the Butler Children's Literature Center, Oct. 2016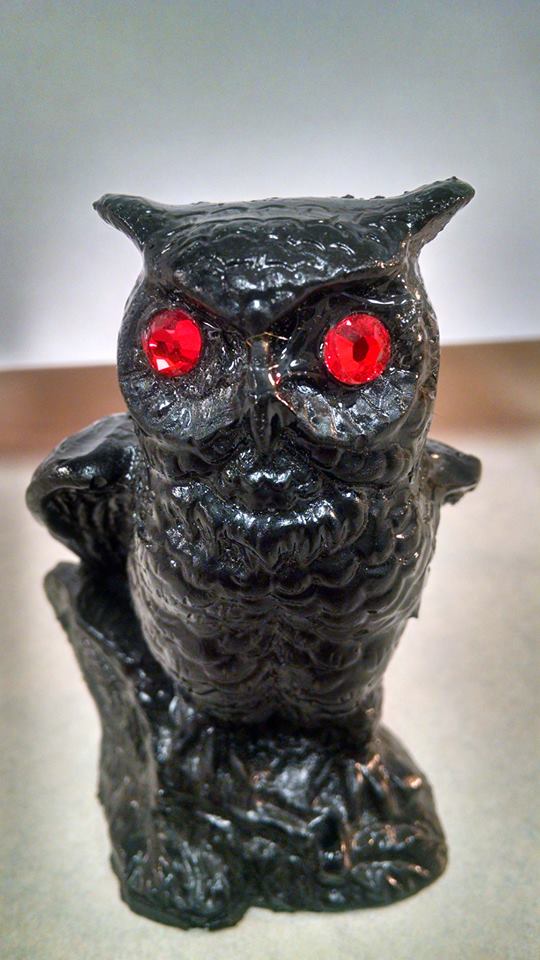 There's something about the fall, as days shorten, nights lengthen, and branches start to bare, that makes being (maybe just a little) scared sound like fun.The world is a scary place these days (elections! creepy clowns!). We children's librarians like to say that reading about potentially-disturbing topics in books can help kids learn to cope with scary stuff in real life; we hope the concept can work the same way with adults.Join us for B3 on 10/29 for Spooky Teen and Tween reads, discussion, and snacks, and let yourself get (just a little) scared.You can keep up with the latest Butler Center news and announcements via the
Butler's Pantry
and our social media (
Facebook
and
Twitter
).
---
B3 Titles for October 26 "Spooky Teen (and Tween)"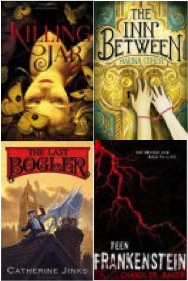 Now that October's begun, it's time to announce our discussion titles for our upcoming Butler Book Banter on Wednesday, 10/26/16 "Spooky Teen (and Tween)." Be prepared to be scared:
The Inn Between by Marina Cohen (Roaring Brook, 2016)
The Killing Jar by Jennifer Bosworth (Farrar Straus Giroux, 2016)
The Last Bogler by Catherine Jinks (Houghton Mifflin Harcourt, 2016)
Teen Frankenstein by Chandler Baker (Feiwel and Friends, 2016)
Bonus reading: We're starting to prepare for Holly Black's 2017 Butler Lecture, and her oeuvre fits nicely with B3 this month. Revisit Newbery Honor Doll Bones (Simon & Schuster, 2013) or teen faves The Coldest Girl in Coldtown (Little, Brown, 2013) and The Darkest Part of the Forest (Little, Brown, 2015).
Whether you've read all, some, or none, join us for a spooky time on October 26. Books and snacks will be out at 5:30 and we'll discuss from 6-7. Boo!
Upcoming dates and topics:
Wednesday, November 16, 6-7 p.m | Fighting for Rights: Informational Books Exploring Individuals or Groups Fighting for Human, Civil, and Animal Rights
We thought about "books about elections or the Presidency," but we didn't want to scare everyone away with something even more frightening than spooky YA.
February 2017 date TBA | CaldeNOTT
Let's talk about picture books that WEREN'T eligible for the real Caldecott! Join us for a reprise of this popular topic.
---
Butler Friends Invited to Illinois Storytelling Festival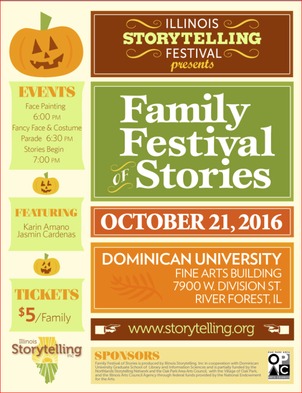 Here's an event for those of you interested in some fall fun WITHOUT getting too scared!
Dominican is once again collaborating with Illinois Storytelling Inc. to put on the annual Family Festival of Stories.
Of course, our own Janice M. Del Negro will be there with bells on and we hope to see many of you and your families here on campus, which happens to be especially  strikingly beautiful in the fall.
---
Upcoming Event Dates
Family Festival of Stories: 10/21/16, 6:00 p.m.
October Butler Book Banter: 10/26/16, 5:30-7:00 p.m.
November Butler Book Banter: 11/16/16, 5:30-7:00 p.m.
Butler Holiday Book Sale, 12/7/16, 10:00 a.m.-6:00 p.m.
Butler Lecture Featuring Holly Black, 3/16/17, 6:00-8:00 p.m.
---
The Butler Center is located in the Rebecca Crown Library, room 214, on Dominican's main campus at 7900 W. Division Street in River Forest, Illinois. Directions and a campus map are available here.We hope you'll want to visit us, or join us for an event, and stay tuned about our news and upcoming events. Please contact me with any questions you have. I look forward to seeing you soon!
Diane Foote
Assistant Dean and Curator, Butler Children's Literature Center
Dominican University SOIS
gslis.dom.edu
butlerspantry.org
butler@dom.edu