The Hoot: News from the Butler Children's Literature Center, January 2017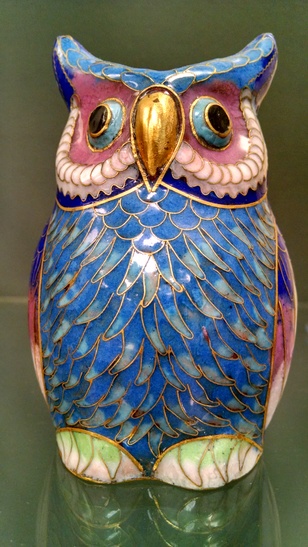 Happy New Year!We are kicking off 2017 on a hopeful note, with lots of exciting programs and events coming up here in the Butler Center, from the return of the popular Mock CaldeNott discussion and voting, to the next series of Butler Book Banter (B3) book discussion events, presence at the Illinois Youth Services Institute in Springfield in March, and of course our flagship event, the fifth annual Butler Lecture featuring the fabulous and fantastical Holly Black!
We are open this spring 1:00-6:00 p.m. on Mondays and Wednesdays, and 1:00-4:00 p.m. on Fridays, and of course by arrangement by emailing butler@dom.edu.
You can keep up with the latest Butler Center news and announcements via the Butler's Pantry and our social media (Facebook and Twitter).
---
Mock CaldeNott Is Back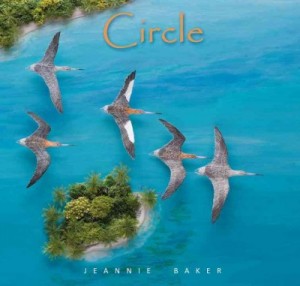 We're thrilled to bring back the popular Mock CaldeNott for the first Butler Book Banter of 2017, in which we get together just after the REAL Youth Media Awards to deliberate about terrific books that weren't discussed in the Caldecott Committee, not because they aren't worthy, but because they're outside the scope of the real-life award. We're talking about books published in other countries and/or illustrated by people who are not US citizens or residents. All the books on our list were published in 2016, though.So, as soon as we've finished Monday-morning quarterbacking the actual award winner selections, let's dig into something a little different! Join us here in the Butler Center on Feburary 1 from 5:30-7:30 (books and snacks out at 5:30, discussion from 6-7, voting from 7-7:30).
Special thanks to guest co-moderator Keary Bramwell, who spurred us to do this again and did yeoman's work in helping develop the discussion list, posted on The Butler's Pantry.
---
Butler Book Banter (B3)
For those of you who like to plan ahead, here is the list of spring dates (topics and titles TBA; suggestions welcome!):
March 1, 2017
April 5, 2017
May 3, 2015
Books and snacks will be out at 5:30; we'll discuss from 6-7. Please stay tuned for announcements!
---
Register Now for Butler Lecture Featuring Holly Black, 3/16/17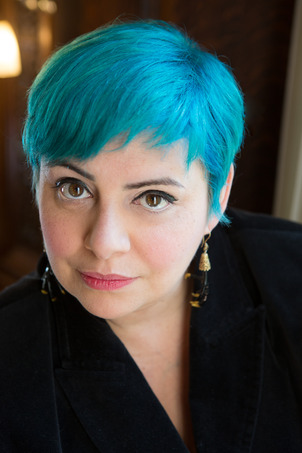 Renowned children's and teen author Holly Black will deliver the 2017 Butler Lecture, titled "Why Magic?" Thursday, March 16, 2016.Please note: This event is designed for an ADULT audience. Teens are welcome, but the talk is not geared toward a young-child audience.
Black's popular titles include The Spiderwick Chronicles (with Tony DiTerlizzi), The Modern Faerie Tale series, the Curse Workers series, the Newbery Honor Book Doll Bones (Simon & Schuster, 2013), The Coldest Girl in Coldtown (Little, Brown, 2013), the Magisterium series (with Cassandra Clare), and The Darkest Part of the Forest (Little, Brown, 2015). She has been a finalist for an Eisner Award and is the recipient of the Andre Norton Award and the Mythopoeic Award. She currently lives in New England with her husband and son in a house with a secret door.
The lecture will take place at 6 p.m., followed by a reception with refreshments and a book sale and signing; it is free and open to the public, with registration required. The Butler Lecture is generously underwritten by the Butler Family Foundation. For more information, please contact Butler Center curator Diane Foote at dfoote@dom.edu, 708-524-6054.
---
(Re) Connect with Butler at the Illinois Youth Services Institute
We'll be attending and exhibiting at the Illinois Youth Services Institute in Springfield, March 10-11. Come by to see us and learn about what's new at the Center!
We'll have galleys and other goodies to give away and look forward to seeing lots of librarian friends.
---
The Butler Center is located in the Rebecca Crown Library, room 214, on Dominican's main campus at 7900 W. Division Street in River Forest, Illinois. Directions and a campus map are available
here
. The Butler Center is administered by Dominican's School of Information Studies, and is generously supported by the Butler Family Foundation.We hope you'll want to visit us, or join us for an event, and stay tuned about our news and upcoming events. Please contact me with any questions you have. I look forward to seeing you soon!
Diane Foote
Assistant Dean and Curator, Butler Children's Literature Center
Dominican University SOIS
sois.dom.edu
butlerspantry.org
butler@dom.edu